6 tags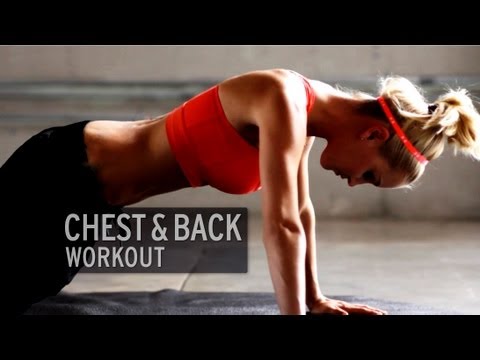 4 tags
nostalgic-happiness asked: Could you put some back workouts?
4 tags
3 tags
4 tags
5 tags
3 tags
5 tags
Sorry!
I am the world's worst about accidentally reblogging things that aren't fitness related! I always intend to put it on my personal blog haha. Oopsie!
3 tags
5 tags
2 tags
4 tags
Anonymous asked: Thanks for sharing the Tribesports Kettlebell workout!
3 tags
Kettlebell Strength Workout - With Lauren Brooks
tribesports: If you want to build strength then check out our latest Challenge, The Kettlebell Strength Workout created for us by Lauren Brooks, who is known worldwide for her kettlebell expertise. Take the Challenge here, and read through Lauren's awesome guides to make sure you are performing the moves correctly.
4 tags
2 tags
6 Types of Crunches
tribesports: What types of crunches do you include for your ab training?
1 tag
Jog one lap around the track (1/4 of a mile) 20 squats 20 sit ups 20 push ups  Repeat 4x If you do this 4 times, congrats! You just ran a mile and did 80 squats/sit ups/push ups! Time yourself! The next time you do this workout, see if you can complete it in a faster time!
the man maker
10 weighted jump switch lunges with medicine ball 10 burpees 20 high knees with med ball 10 low jacks 5 man makers Repeat 4 times!
2 tags
daisdreamin asked: I noticed your name is fitness plan. If I tell you my dilemma's can you offer suggestions?
4 tags
1 tag
Exercise Calorie Calculators!
This one allows you to put in the activity you did and tells you about how many calories you burned! http://www.prohealth.com/weightloss/tools/exercise/calculator1_2.cfm And this one asks for how long you'd like to exercise and gives you how many calories you could burn for each activity! http://www.primusweb.com/fitnesspartner/calculat.htm
2 tags
How to Burn 500 Calories →
Go for a moderate bike ride: 64 minutes burns 504 calories. Tennis anyone? Burn 503 calories in 73 minutes. Take a canoe ride along a lake or river: two hours and 25 minutes burns 500 calories. Play a round of golf: after about an hour and a half, you'll burn 504 calories. Just be sure to carry your clubs. If it's raining, head inside for a Zumba class: an hour and 13 minutes...
i-want-to-be-celestial asked: could you also give workouts that give the amount of calories burned?
3 tags
3 tags
1 tag
7 tags
2 tags
4 tags
Total Body Circuit
Warm-up Squats 15x Crunnches 20x Jumping Jacks 30x Lunges 15x Skipping 35x Punches 75x Reverse Crunches 15x Workout Jumping Jack 30x Squats 15x High Knees 30x Tricep Dips 15x *30 seconds break*  Burpees 10x Lunges 15x Burpees 10x Pushups 15x *30 seconds break* Mountain climbers 20x Crunches 20x Mountain climbers 20x Leg Lifts 20x *30 seconds break* Jumping Jack 30x Spiderman plank 20 seconds...
5 tags
5 tags
6 tags
6 tags
3 tags
6 tags
6 tags
25 tags
The Leg, Chest and Core Workout
tribesports: High intensity is the name of this game - full-on body weight resistance work which must be performed with good form from first to last. Give it a try and let us know how you find it! Take the Leg, chest and core blaster challenge now!
6 tags
4 tags
Yoga for Your Abs →
4 tags
Fitness Magazine's Top 10 Ab Exercises →
4 tags
14 tags
12 tags
7 tags
6 tags
6 tags
4 tags